WHAT DO YOU REALLY WANT IN YOUR LIFE?
Are you ready for a quantum leap and breakthrough in your life?
We believe in BIG DREAMS and making the jump that gets you from point A to Z in the most efficient and timely way – by cooperating with the unchanging, established laws of the Universe.
We did it and so can you!
Don't settle for the cheap, cookie-cutter approach from someone who says they're a life coach that will maybe get you from point A to B. We get you all the way to what you want – your dream come true and the life you would love to live.
Dr. Stephen J. Kosmyna has his Doctorate in Holistic Life Coaching and has made dramatic, quantum leaps in his life as well and so has his wife Tené. They are elite, Certified Proctor – Gallagher Institute Consultants, the best in the business.  They have been teaching, coaching and more importantly – modeling and demonstrating this material for years. Isn't it about time for you to get unstuck?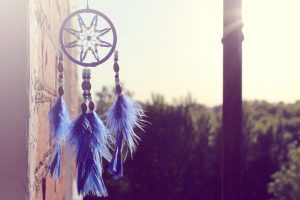 Use the form below to send us your contact information and we'll reach out for a no cost discovery consultation to determine if we're the right match to help you get from where you are now and from where you may be stuck; all the way to the life you would love to live!