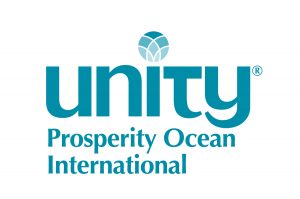 Our Purpose
Our purpose is to enlighten the global community about the spiritual laws of success and prosperity. Our intention is to  nurture individual spiritual growth and personal development leading to personal and corporate transformation. This ministry seeks to awaken humankind to its infinite potential. We seek to share the spiritual laws that lead to an abundantly blessed, dream achieving life. Further, we seek to cultivate the divine spiritual nature and consciousness of all.
Our Mission
Our mission is to communicate the spiritual laws of success and prosperity to individuals and organizations all over the world utilizing multimedia outreach. We are also a travel ministry, traveling to areas where there may not be  Unity ministry and offering our message of inspiration through services, workshops, seminars, retreats and mediation events.
Our Vision
An international community experiencing whole life prosperity through spiritual development of the infinite human potential.
Our Values
Unity Prosperity Ocean is a ministry of awakening to the immutable laws of spiritual prosperity, These law have the power to transform all the people of the world.
We are dedicated to demonstrating these spiritual laws of prosperity in our lives. By modeling and demonstrating these laws, others may see that the prosperity we demonstrate is available to them. As they become more aware of their spiritual nature they to will  learn to cooperate with these laws and realize abundance.
We promote personal transformation and human potential development through spiritual education, seminars, workshops, master mind groups. We share and offer affirmative prayer and guided meditation.
We serve those who seek a greater realization of abundance and prosperity in their personal lives.
We seek to inspire businesses and organizations that are awakening to these laws as they realize working in cooperation with them, can cause their organizations to prosper and flourish as well.
Support / Contributions
Your support of this ministry is greatly appreciated. We operate under the 501c3 non-profit tax umbrella of Unity Worldwide Ministries therefore your contribution should be a tax deduction for you. We recommend you check with your tax preparer for professional advice. You'll need to include your address with your contribution so that we may send you a year end statement.