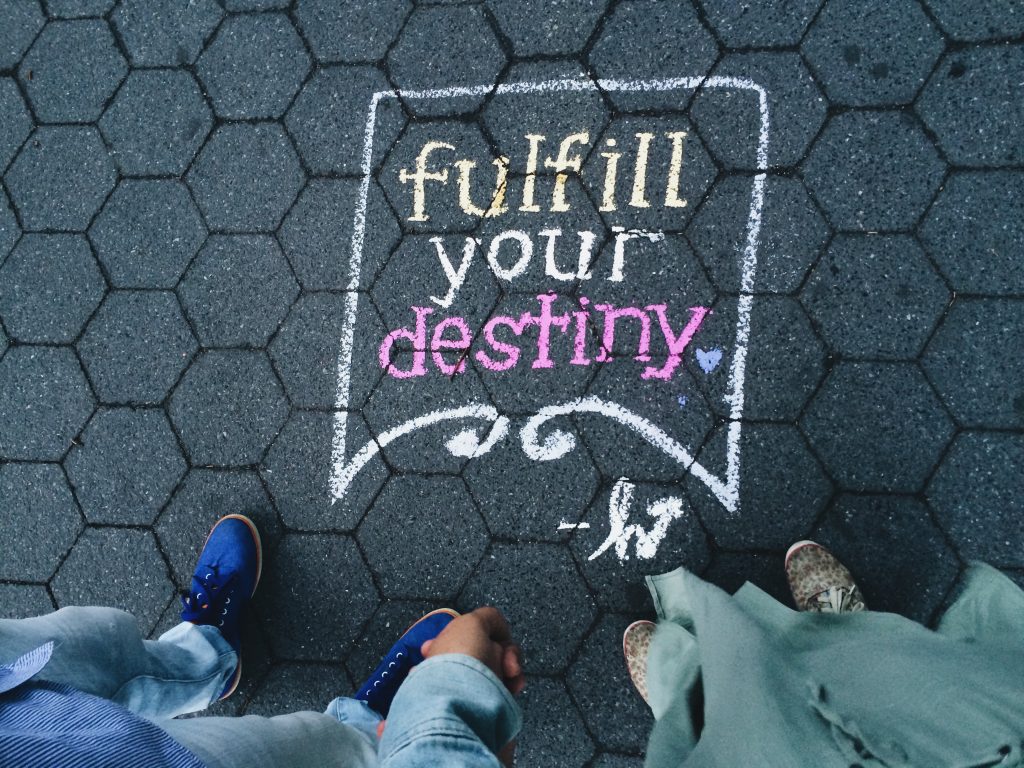 Truly prosperity and living an abundantly blessed life is your ultimate and divinely intended fate. How many of us look to the word fate with a negative feeling tone rather than choosing a positive one? In that decision fate becomes a choice. The word fate kind of dropped in on me today. How often do we hear the word fate and are lead to believe it is something beyond our control?
Dictionary.com does in fact list definition number 5 as: death, destruction, or ruin. Yet definitions ABOVE that say; 'something that unavoidably befalls a person; fortune; lot, the universal principle or ultimate agency by which the order of things is presumably prescribed; the decreed cause of events, destiny, a prophetic declaration of what must be.'
When we know ourselves as the prophet, inspired by the Divine, we become co-creators of our prosperous destiny which is simply choosing the path that sees abundance and abundant good everywhere along the way.
Our destiny becomes simply the eternal moment of now which is the only place we can create from anyway. In this moment choose your feeling tone, feel prosperous, choose joy, know you are loved, and know the divine givingness that only waits for you to be open to receive.
You are your destiny, you are what must be, your good truly is unavoidable when you affirm it, decree it, accept it, receive it and give it away, passing it on. CHOOSE your fate by allowing it to be your own destiny by design, your divine design, magnificent it all its splendor.
– Dr. Stephen J. Kosmyna, Ph.D.