You are the Designer of Your Life!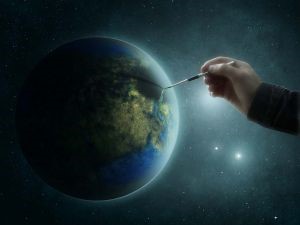 On the canvas of your mind you get to be the designer, artist and sculptor of your life and your world. In quiet contemplation revisit those areas within you where you have stored longing and discontent. That secret place inside where a fuller and expanded version of yourself lives.
From the invisible world of spiritual substance, with right use of your thoughts, with no limits or boundaries; begin to create your resurrection and rebirth. Look not to your current situation or circumstances, forget about how, know there is no lack.
Begin at once to design the life you would love to live. Know, accept and craft a partnership with the Divine and move into the realization for yourself, perhaps finally, that everything is possible for one who believes. Make that YOU! – Dr. Stephen J. Kosmyna, Ph.D.
Message me, let's talk about getting YOU everything you want in life!  – Stephen (Click here to connect)